Empower a life by providing support and assistance to people who want to make the most out of every day.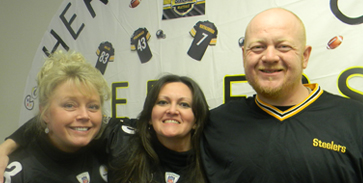 The Learning Community Employment
We always need passionate, enthusiastic people who have a sincere desire to make a difference in the lives of people with intellectual disabilities by helping them become active in their community, their homes, and their places of employment. We often have part-time and full-time employment available and offer unique benefits and paid training.
We are looking for people who are
Active and Energetic
Creative Thinkers
Positive and Upbeat
Interested in Health & Wellness
Comfortable in the Kitchen
Fun-Loving
Organized
Good Communicators
Team Players
Job Openings
We are currently hiring Part-Time and Full-Time Direct Care Professionals.
To begin a personally and professionally rewarding employment opportunity, please complete and submit the application below.
The Learning Community of Pennsylvania is proud to be an Equal Employment Opportunity Service Provider and Employer. Employment, admissions, facility usage, the provision of services, placement, and follow-up of eligible individuals shall be made without regard to age, sex, disability, race, color, ancestry, national origin, marital status, political affiliation, religious creed, or communication abilities.